Japanese Version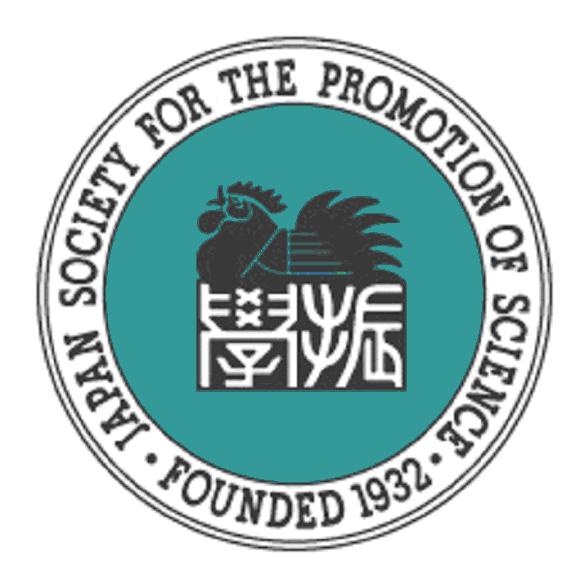 Japan Society for Promotion of Science (JSPS) Core-to-Core Program (2006 April- 2010 March)

"New Developments of Arithmetic Geometry, Motive, Galois Theory, and Their Practical Applications"




Because of the move of coordinator,
this program is terminated on March 2010,
one year shrinked: reason





The purpose of this program is as follows:
Develop the advanced modern mathematics
Search classical/contemporary mathematics for practical applications, such as cryptography and randomnumber generations, and implement them in computer programs for public use
Feedback the requirements from practical appli
cations.
Click Purpose for detail.

Events in 2006/Apr.-2007/Mar.
2006 June 19-24
"Hodge Theory"
Italy, Venice
website
2006 July 11-14
Hiroshima 5-th Number Theory Workshop (Domestic)
Department of Mathematics, Hiroshima Univ.
website (Japanese)
2006 July 17-29
"Motives and related topics"
France, IHES
website
2006 September 11-15
Geometry of Diffeomorphisms 2006
University of Tokyo
website
2006 September 25-29
Workshop on Motives (Domestic)
University of Tokyo
website
2006 November 20-22
p-adic Arithmetic Geometry
Kyoto University
website
2006 November 24-25
p-adic method and its applications in arithmetic geometry
Hiroshima University
website
2007 March 5-9
Motives, related topics, applications
Hiroshima University, Faculty Club
website
Events in 2007/Apr.--2008/Mar.
2007/6/11-13
P-adic method in arithmetic geometry and its applications, 2007
University of Tokyo
website
2007/7/2-6
Motive Workshop III (domestic)
University of Tokyo
website
photo
2007/7/9-20
Summer School on Serre's Modularity Conjecture
France, Luminy
website
2007/7/23-26
The 6th conference of number theory in Hiroshima (domestic)
Hiroshima University
website (Japanese)
photo
2007/9/10-14
Of Ramification and Vanishing Cycles
University of Tokyo
website
photo
2007/10/7-13
Arithmetic Algebraic Geometry Conference
Italy, Cetraro
website
Events in 2008/Apr.--2009/Mar.
2008/7/3-6
Conference on Arithmetic and Algebraic Geometry
University of Tokyo
website
photo
2008/7/6-11
MCQMC2008
University of Montreal
website
2008/7/7-12
Summer School on p-adic representation of p-adic groups
France, Inst. of Math. Jussieu
website
2008/7/22-25
The 7th conference of number theory in Hiroshima
Hiroshima Univ.
website(Japanese)
photo
2008/9/6-9
p-adic differential equations: a conference in honor of Gilles Christol
Italy, Bressanone
website
2008/12/15-19
Workshop on Motives IV
University of Tokyo
website
photo
2009/2/16-19
Kagoshima Seminar on Algebra, Analysis, and Geometry IV
Japan, Kagoshima Univ.
website
photo
Plans for 2009/Apr.--2010/Mar.
| | | | | |
| --- | --- | --- | --- | --- |
| 2009/5/25-29 | Workshop on arithmetic geometry at Tambara | Tambara, Univ. of Tokyo | | photo |
| 2009/7/6-10 | Journées de Géométrie Arithmétique de Rennes | France, Rennes | website | |
| 2009/7/13-17 | Modular Forms, p-adic Hodge Theory and Applications | France, Roscoff | website | |
| 2009/7/21-24 | The 8th conference of number theory in Hiroshima | Hiroshima Univ. | website (Japanese) | photo |
| 2009/12/14-18 | International workshop on motives in Tokyo, part 5. | University of Tokyo | website | photo |
| 2010/1/25-29 | Torsions in Abelian schemes and rational points in moduli spaces | France, Bordeaux | website | photo |
| 2010/2/15-18 | Kagoshima Seminar on Algebra, Analysis, and Geometry V | Kagoshima Univ. | website (Japanese) | photo |
| 2010/3/8-12 | Branched Coverings, Degenerations, and Related Topics 2010 | Hiroshima Univ. | website | photo |
| 2010/1/4-3/31 | Galois Quarter | France, IHP, Paris-Sud 11 | website | photo |
Questions: mail to m-mat at math.sci.hiroshima-u.ac.jp (replace at with @)
Department of Mathematics, Hiroshima University